Dr. Jason Graves
Highly Skilled In:
Dental Implants

Root Canal Treatment

Laser dentistry

TMJ and pain management

CEREC

®

Crowns (Same-Day Crowns, Bridges, & Implants)

3D Dentistry

Invisalign

®

Oral Surgery Procedures (Extractions & Implant Placement)

Dentures & Partials

Full-Mouth Rehabilitations
Member Of The Following
Professional Organizations: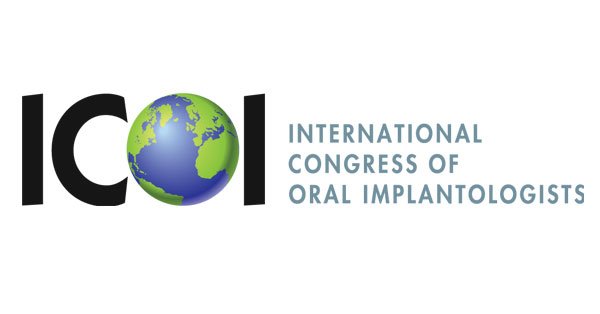 Dr. Jason Graves was born and raised in Utah by two hard-working parents. His father has worked his whole career in accounting while his mother has worked for the United States Postal Service for 20 years. Having been raised by parents who were no strangers to hard work and discipline, qualities like an exceptional work ethic, honesty, integrity, and respect for others have been instilled in him since childhood. He is second in a family of six children (five boys, one girl). Two of his younger brothers are also dentists.
Dr. Graves received a degree in business management from Utah Valley University.  He was able to graduate CumLade and was able to work a full-time job in the commercial printing industry while attending school full time.
Dr. Graves then attended and graduated from the prestigious Case Western Reserve University School of Dental Medicine.  He graduated near the top of his class and loved spending time out of class doing volunteer dental work in the community clinics and organizing a recreational softball team with his class.  He was the recipient of the Callahan Memorial Student award, which is given to the top clinical dentist in his class.
Because providing advanced dentistry is important to Dr. Graves, he regularly takes continuing education courses designed to keep him at the forefront of the dental industry. He loves to evaluate and use the most up to date dental technologies and tools that allow each appointment to be as pain-free as possible.  He approaches dentistry with common sense and values the input of each patient. This allows him to customize treatment plans that meet their individual goals and objectives.
Dr. Graves has received multiple awards for his work in dentistry and in the community. In 2016, he and his wife were honored to be the Pinehurst Parks and Rec. "Volunteers of the Year" for their assistance with multiple youth league teams they coached.
Dr. Graves loves being part of the Sandhills community and treasures any opportunity he has to serve this area and improve each patient's life. When not practicing dentistry, Dr. Graves enjoys spending time with his family. He loves to golf, coach, and volunteer at church.  He and his wife, Rebecca, have four children who they are constantly chasing between various activities (baseball, golf, basketball, swimming…). They also truly enjoy giving back to the community and building lasting relationships.  With Rebecca's help and support, they have been able to create a work environment that allows our team and patients to feel like part of the family.  
Dr. Graves is someone who is down to earth and will always involve the patient in their oral health care choices.  He is truly passionate about what he does and loves the practice of dentistry.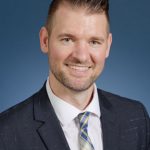 Dr. Brady George
Highly Skilled In:
Dental Implants

Root Canal Treatment

Laser dentistry

TMJ and pain management

CEREC

®

Crowns (Same-Day Crowns, Bridges, & Implants)

3D Dentistry

Invisalign

®

Oral Surgery Procedures (Extractions & Implant Placement)

Dentures & Partials

Full-Mouth Rehabilitations
Dr. Brady George is pleased to be a part of the Dentistry of the Pines team! Originally from Northern California, Dr. George and his family are excited to be able to call North Carolina home. He and his wife, Gretchen are the proud parents of six children, 4 girls, and 2 boys. When Dr. George is not in the office, they enjoy being outside as a family. Playing kickball, baseball, tag, swimming, and soccer are just a small part of the activities they enjoy. They also enjoy watching movies and playing games. He is the third in a family of five children and traditional family values of respect, service, hard work, and kindness were instilled in him at a young age which has aided in his ability to be successful in the dental field. 
Dr. George graduated with a Bachelor of Exercise Science degree from Utah Valley University and then went on to receive his Doctor of Dental Medicine Degree from Lake Erie College of Osteopathic Medicine (LECOM) in Bradenton, Florida. 
Helping and serving people has always been a driving factor for Dr. George, which fits perfectly into his love of dentistry. He has had the opportunity to do so in many ways including a two-year church service mission, as well as being a part of Remote Area Medical Clinic & Mission of Mercy which provided free dental care to those in need. He is also proud to have been able to travel to Ecuador and take part in a humanitarian trip that met the needs of over 3,000 people in rural villages who otherwise would not have access to dental care. Throughout his schooling, he also regularly volunteered in clinics for underprivileged children that were in need of dental care and did not have access to it. 
Dr. George strives to treat each patient with care and concern. His goal is to serve and care for each patient as an individual, not just focusing solely on their dental needs. Taking the time to build relationships and develop trust with each patient is one of the building blocks of how Dr. George strives to practice dentistry.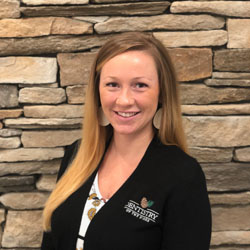 Kris, Office Manager
Kris enjoys letting her southern hospitality shine at Dentistry of The Pines. At work, she is passionate about caring for and building relationships with her team and making sure her patients feel right at home.
Outside of work, you will most likely find her outdoors, camping, or gardening. She also loves to make crafts and gifts for friends and family. Kris enjoys spending time with her husband, her dog BB, and her cat Lacey. She also raises chickens that are all named as well!
Allison, RDH
Allison graduated from Fayetteville Technical Community College in 2011 with a degree in dental hygiene. As a child, she loved visiting the dentist, and a profession in hygiene has been a dream of hers since early on. Allison has a passion for serving her patients and is determined to provide the best care for their oral health. She is outgoing and loves to make her patients feel like family and enjoy their visit as much as possible. Maybe you'll be sharing some laughs with her at your next visit!
Allison was born and raised in Scotland County and still resides there (Plaid bleeds in her blood…Go Scots!). She married her wonderful husband, Jeff, in April 2016, and she has a beautiful daughter, Carmen. Allison enjoys spending time with her family and friends during her free time, socializing, and trying new recipes.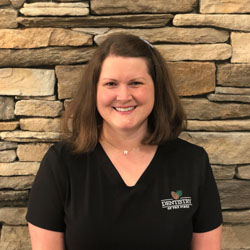 Heather, RDH
Heather was born and raised in Moore County by hardworking entrepreneurial parents. In 2006 she graduated from Cape Fear Community College in Wilmington with her degree in Dental Hygiene. Heather always makes every effort to make her patients feel comfortable in her chair.
Heather is married to her sweetheart Eric and they have 3 wonderful children. When Heather is not helping others keep their mouths healthy she is with her family, serving at her church, at the beach, or cheering on the UNC Tar Heels! Heather's favorite activity is attending one of the many local craft festivals in the area. She is the go-to for local knowledge.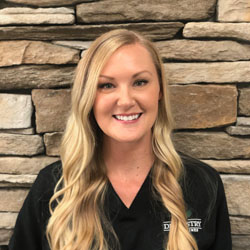 Chelsea, RDH
Hey there! I am Chelsea, just a small-town girl who grew up in Rockingham NC (Go Raiders!) I am a Dental Hygienist here at Dentistry Of The Pines. I graduated as class president with honors from Guilford Technical Community College with an Associate of Science Degree in Dental Hygiene.
As a dental hygienist, my focus is on providing high-quality care to my patients and educating them on how to maintain good oral health. I am committed to making hygiene appointments a comfortable and positive experience. I enjoy getting to know my patients and I am also here to listen to your concerns, learn your dental history, and plan for a healthy future. Together, with the dental team, I will formulate patient-centered hygiene care plans that meet all of your dental needs.
When I'm not working, I enjoy spending time with my husband, Kevin and our fur babies Daisy and Piper, and of course family and friends! I love adventure and traveling to new places. Some of my favorite experiences have been skydiving, snorkeling with dolphins in Hawaii, and mountain hiking! I am a member of Grace church and enjoy the community, fellowship, and bible study group I'm involved in.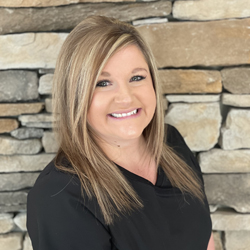 Maggie, RDH
Maggie was born and raised in Rockingham, NC. She and her husband, Ryan now live in Ellerbe NC with their two kids Russell and Charlotte. Maggie earned her Associates of Science Degree in Dental Hygiene from Guilford Technical Community College in 2010. As a dental hygienist, Maggie loves getting to know her patients and helping them achieve and maintain optimal oral health. Maggie strives to make her patients feel comfortable and loves helping formulate treatment plans the patient feels comfortable with. When she is not working, Maggie enjoys spending her time with family and friends. She has a love for the water and being on the lake.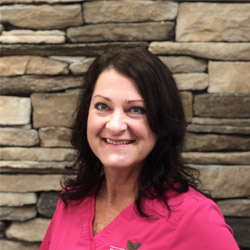 Crystal, Dental Assistant
Crystal began working in the dental field in 2008 after graduating from Sandhill's Dental Career Center with Honors. Her energetic personality and willingness to help others allows her to build meaningful relationships with patients. Working hand in hand with Dr. Graves, Crystal makes sure you are comfortable throughout your dental experience.
When she's not at work, Crystal enjoys spending time with family and friends whether it's going to the mountains or the ocean. She's also a big animal lover and has two rescued dogs, Fred and Nikki. She is a mother of two boys and is excited to have her first grandchild on the way. Crystal loves traveling and spending time outdoors, she lives an active life. She has a soft spot for all animals, as she has two rescued dogs and cats. Life is Good!
Roxana, Dental Assistant
Roxana was born in Pittsburg, PA. second to the youngest of 6 children. In her youth, she always enjoyed visiting the dentist and wanted to help others to have the same experience. Her parents retired to Tucson, AZ where Roxana graduated from Pima Community College as a Certified Dental Assistant. The dry heat was not for her. She moved to North Carolina in 2006. With her positive upbeat personality, Roxana has never met a stranger. Her primary goal is patient comfort and satisfaction. She loves what she does, and it shows. Roxana spends most of her free time contributing to a local non- profit organization, hiking, off-shore fishing, and enjoying the outdoors with her husband Jesse and a little chihuahua named Dixie-Do-Little.
Lindsey, Dental Assistant
Lindsey was born and raised in Carthage, North Carolina. She attended Triangle School of Dental Assisting and graduated in May of 2020. She is very excited to learn all about the dental field! She's very passionate about building relationships with patients she sees. When's she's not at work she's either gardening, raising chickens,  or spending time with her family and friends. She also likes to ride her side by side with her boyfriend, Joe on the weekends.
Sarah, Financial Coordinator
Sarah is thrilled to be a part of the Dentistry of the Pines team. Her goal is to understand each individual concerns and needs. To guide you through various options with your treatment plan.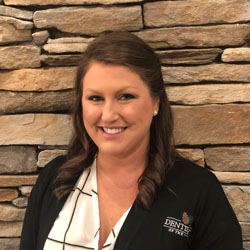 Emma, Schedule Coordinator
Emma graduated from Liberty University in the Spring of 2017 with a degree in Sport Management and is currently working on her Masters' in Business Administration. She grew up in Staunton, Virginia where she was involved with track & field, cross country, and karate. She moved to Sanford, NC after getting married in March 2019! Emma has a Golden Retriever named Murphy that is her side-kick outside of work. In her free time, she enjoys going to the beach, being with her husband, and going to sporting events. In high school, Emma had interest in being in the dental industry. She would shadow at her local technical college. After trial and error, she finds herself back in the dental field because she enjoys serving and helping others.
Rebecca, COO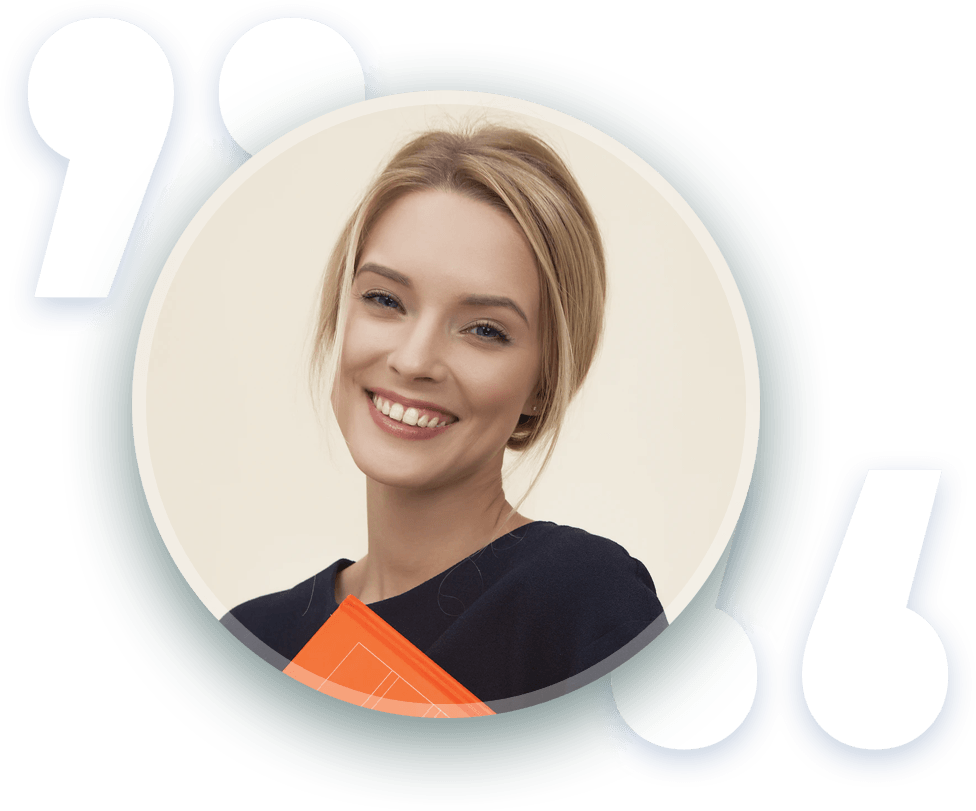 Dr Graves is an amazing dentist! He truly cares about his patients and is an all around genuine person!"
Over 174 5-Star Ratings
Rated 5/5 out of 174 Patient Reviews on Google